Aspinwall Chiropractic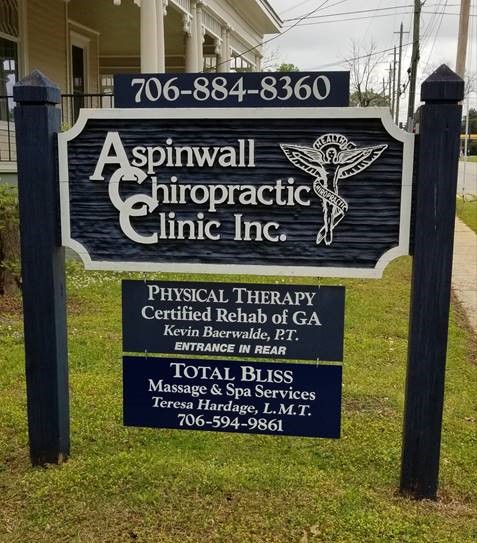 Aspinwall Chiropractic Clinic has been trusted for over 65 years by the wonderful people of West Georgia and East Alabama.
Dr. Jim Aspinwall and Dr. David Dresselhaus are proud to provide compassionate health care for our community, offering relief from headaches, back and neck pain, carpal tunnel syndrome, knee and shoulder pain and many other joint, nerve or muscular conditions. 
We are excited to have added a weight loss program to our practice in 2013.  ITG Diet…It's the GREATEST!!!  Let us teach you how to lose up to 5 pounds of FAT per week and give you're the knowledge to keep it off for life! 
With the combination of Chiropractic, physical therapy, nutrition and exercise training our patients are healthier and have a better quality of life often at less cost than with traditional medicine.
Please contact your ITG Wellness Coach Valerie Dumas at Aspinwall Chiropractic Clinic by calling our office, or fill out the Contact Us form for more information about getting started on the ITG Diet Plan!